Why Health Insurance Premiums Will Increase for Young Adults in the United States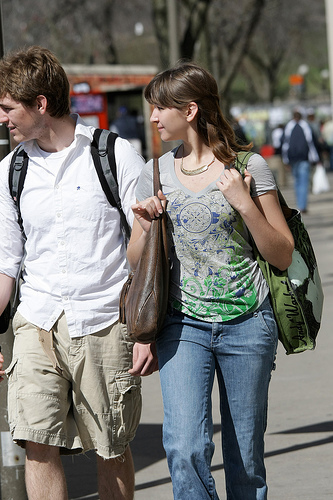 While many people are happy about health insurance exchanges and the opportunities they offer individuals for health insurance coverage, the reality for many young adults as a demographic is that their premiums are virtually guaranteed to rise because of Health Care Reform.
The reason why premiums will increase for young adults isn't because of one factor, but instead a number of reasons. First, reform guarantees insurance coverage to everyone regardless of their health status or pre-existing conditions. This certainly forces insurance companies to raise the premiums of everyone, even the traditionally healthy young adult demographic. Second, rate bands will likely become a more widely used regulation, especially in exchanges (more on rate bands later). Finally, while health insurance companies can factor in age when pricing premiums, they can only do it on a 3:1 multiple.
How Insurance Companies Can Rate Premiums
The new Health Care Reform law no longer allows insurance companies to rate premiums based on health status or gender. In the past something like a pre-existing might not have been covered, or at the very least would have pushed premiums sky-high. Insurance companies can no longer look at health status as a factor for premium rates.
The factors that can be used are the following:
Individual or Family Enrollment
Geographic Area
Age
Tobacco Use
There are still limits within these factors. For example, the age factor only allows for a maximum 3:1 variation in premiums for adults, thereby capping it's effectiveness at 3x the lowest rate. While the fact that age is factored in may be good news for young adults, who traditionally as a demographic use less health insurance than the elderly, the 3:1 variation limit puts some upward pressure on premiums for those in their 20s and 30s.
Three Different Rating Reforms
There are a few reforms that already have been implements in a number of states that adversely affect young adults when it comes to pricing premiums. They include:
1) Rating Bands
Rating bands essentially set a ceiling as to how much premiums can vary in a given state. If the rating band was 5, the highest premium could only be 5 times that of the lowest premium. This puts upward pressure on the lower premiums, which likely are made up of the young adult demographic (remember, health status can not be a factor starting in 2014 so it's irrelevant whether we are talking about healthy or unhealthy young adults).
2) Community Rating
Community rating means that everyone in the same "community" on the same plan must be charged the same rate. This spreads cost evenly throughout the demographics that make up the community.
3) Adjusted Community Rating
A variation of the community rating, adjusted community rating states allow for some variation in the rate charged to individuals on the same plan in the same community. Young adults fare better under this regulation, since age is a factor that allows for fluctuation in pricing and therefore distributes the premiums in their favor.
In an unregulated market there is much more leeway to price premiums according to health status and age. The more reform there is, the more it favors those who have chronic/pre-existing conditions as well as those who are older. Rating bands, community rating, and adjusted community rating all work against healthy young adults, or in the post-reform world where health status and claim experience is not factored in, it works against those who are in the younger demographic.
____________
Health Care Reform is still being implemented little-by-little. We should start seeing many of the regulations being implemented in 2014, though we won't see the full effects of Health Care Reform until well past 2014.
One thing that we will see (and to a degree have already started to see) is less variance in premium costs between those in their 20s, 50s, and 70s; costs will be spread out more evenly between demographics. Since young adults generally use less health care than those in their 50s and beyond, their premiums are definitely going to rise as we see reform being fully implemented.
Do you think age should be factored in to a higher degree? Should the multiple for age be higher than 3-to-1? What are your thoughts on Health Care Reform and what do you think could be done differently/better?
____________
Photo by John Benson
Full Disclosure: I do work for a diversified health and well-being company, but this post is my own opinion and is no way representative of my employer.