5 Ways to Invest in Yourself
A lot of personal finance is focused on what you do with your money. Some of it is focused on how to make additional income, such as a side job or business. A topic that is not focused on nearly enough is personal and professional development, which is why I want to share five ways to invest in yourself.
1) Formal Education
The most obvious way to invest in yourself is through gaining more education and credentials. Many people get their undergraduate degree and then stop there. While some graduate degrees do not pay off, on average you can make more at your job if you get an masters or some other graduate degree.
With that being said, furthering your education does not have to mean getting another degree or spending years in a graduate program. It can be as simple as signing up for classes being offered at a local community college. Whether you want to learn a new language or gain/develop some other skill, they can be relatively inexpensive (and smart) investments.
2) Books and Online Training
I have to laugh (or cry) when people spend thousands upon thousands going to college and then all of a sudden a $40 book that would help develop your skills is "too expensive." Investing in yourself should not end once you have a college degree in hand. I have personally invested in a number of Microsoft Excel books that have drastically improved my productivity at work. This was a relatively small investment that has paid off dividends.
There is an unlimited number of websites out there that are made specifically to help you develop your skills. While some of the better ones cost money, there is lots of free how-to guides and blogs out there that can help you learn just about anything. Spending time on these sites and gaining knowledge is rarely a waste of time.
3) Fitness and Nutrition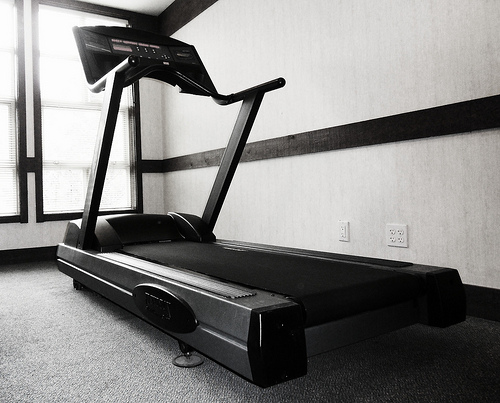 Photo by Jennifer C.
Being fit and eating healthy takes at least some time and effort, but most people agree that it's worth the sacrifice. Joining a gym and working out regularly can actually save you money long-term because you will be at a lower risk for heart disease, stroke, and a number of other costly health conditions. Beyond simply being in better health overall, working out and eating right helps you have more energy and feel better.
Thankfully there are ways to eat healthy on a budget. There are also ways to stay fit for less. Instead of getting a personal trainer, you could invest some time into researching workout plans online. Regardless of how you choose to go about getting better health and nutrition, realize that it will take a decent amount of time and effort, if not money, to pursue better health.
4) Participate in Groups and Organizations
Participating in organizations and groups can be a very rewarding skill, both for your personal and professional life. There are groups that have meetups that cover every area. I recently participated in a Minnesota Personal Finance Blogger meetup, which shows just how specific groups and meetups can be. If you give speeches (or ever anticipate having to do public speaking), joining a Toastmasters group can be beneficial.
Some groups are essentially virtual, such as groups on LinkedIn that focus on various topics. There is a lot of great knowledge and information shared on the various Excel groups. An added benefit of LinkedIn groups is that people tend to post job openings.
5) Upgrade your Wardrobe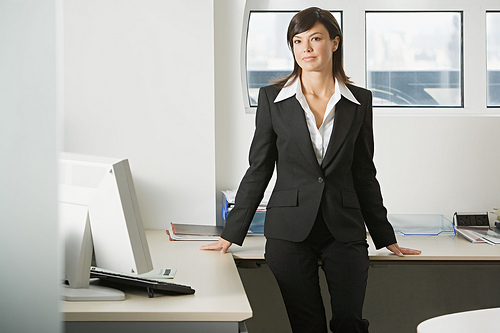 Photo by Victor1558
Some people will disagree that buying new clothes is an "investment." In reality, so much rides on how you present yourself to the world that spending time and money on your wardrobe can actually pay off.
Think about interviewing for a new job; so much rides on first impressions. Feeling comfortable and looking your best can weigh on how well your interview goes. I recently got a suit tailored and as many people know, quality tailoring is not cheap. I figure it will pay off over time, though, because I will have at least one suit that fits great and that I feel comfortable in for interviews or other events.
_____________
What do you do to invest in yourself? How do you plan to invest in yourself in the future?
____________