How to Save Money on a Date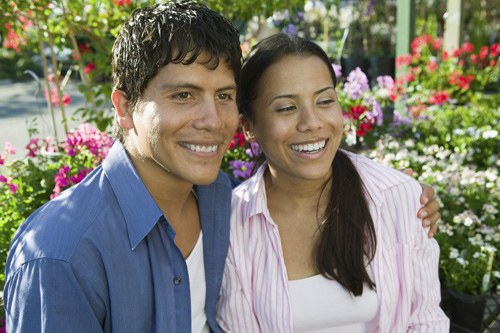 All too often I hear these words, "I can't date anyone right now because I don't have the money to." To the people that say that to others, I am calling your bluff! You do not have to have a ton of money to go on dates.
Here are five different ways you can save money and still have fun dating:
1) Going out to eat
Obviously, going out to eat at a restaurant can get expensive quick. Considering how much a restaurant can charge for just a drink and appetizer, you could be spending an entire days worth of pay in just a few hours. However, there are ways to save by doing a little research before deciding on a restaurant to go to. Check for coupons and deals online – they are everywhere. Many restaurants have happy hours, late-night specials, or daily deals which you can take advantage of to save money on a date and not have to worry about how much you are spending.
2) Be creative at home
In-home dates have the potential to be some of the best dates possible. Dates at home can still be as exciting as if you were going out somewhere and they are often much less expensive than if you go out. Playing games, picnics in the yard (or inside if it is cold or rainy), making something together (such as painting something to hang on the wall), getting movies from the library for free (or Red Box for only $1), or cooking dinner together are all ways you can create a night at home that is special and unique and makes for a memorable date experience.
3) Movies
Movie theater prices are absolutely outrageous these days. Weekend prices for new movies can cost a couple $20 or more just to see the movie itself, not including the cost of popcorn, soda, or candy. Why not take your date out during the week to see a movie? Many theaters are cheaper during the week (even at night) or have deals on specific days of the week. You can also check to see if specific theaters have deals throughout the year on special days. Movies are always cheaper during the day, so if you work at night this is the ideal option.
4) Enjoy the outdoors
Hiking, walking, going to the beach, sledding at a park, or utilizing the fire pits in a park are all ways to enjoy the outdoors and have fun on a date without breaking the bank. Or, if you are not a fan of the outdoors, go antique "shopping" (or just looking), enjoy art at a museum (sometimes they are free) or utilize a book store and relax in the shop (while they are still around!).
5) Gifts
If the person you are dating is into gifts or you yourself are into giving gifts but do not have a lot of money to spend, get crafty and make something instead! Pinterest and craft stores are great resources for creative ideas on making something unique to impress the special person in your life.
What do you do to save money on dates?
____________
Photo by moodboard