I'm sure when most people think of Hawaii they think of how much it would absolutely SUCK to live there. Okay, not really. I personally think it would be awesome to live in Hawaii. It's as close to paradise as you can get (at least here in the United States).
I went to Hawaii two years ago for my sister-in-law's wedding. I was excited to leave the freezing temperatures and ice-covered roads that are characteristic of Minnesota winters. This was my first and hopefully not last trip to Hawaii.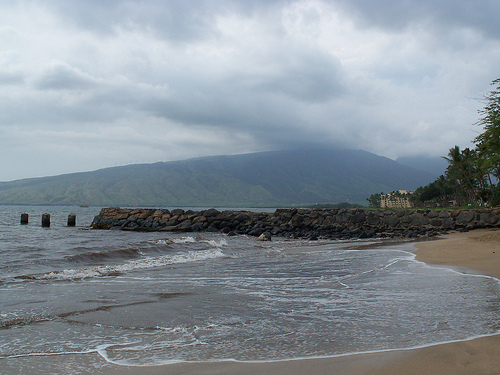 Photo by David Carlson
When I got home from Hawaii I naturally started to think how awesome it would be to live there year-round. While I haven't thought too much about it since then, there is a new show on HGTV called Hawaii Life. Each episode a family, couple, or individual is featured who is making the move to Hawaii. Once again, my wife and I were thinking about how awesome it would be to live there.
Unfortunately, if I ever did decide to go for it and hire movers for a big move to Hawaii it wouldn't be for quite a few years. To make myself (any of you reading this who wouldn't mind living in Hawaii) feel better I thought I would write about the disadvantages of living in Hawaii, or in other words…why living in Hawaii Sucks!
1) Higher Cost of Living
As you can imagine, it's a little more expensive to live in Hawaii than in the other forty-nine states. Expect higher food, fuel, and other costs. If you are having something shipped to you it will cost more than if you lived in the contiguous United States.
2) Limited Housing Market
While the Hawaii Life TV show makes it seem like there is an abundance of homes for sale, it really is a limited market. For obvious reasons, people desire to live in Hawaii, pushing prices up. If you are on a limited budget it's going to be a bit harder to find a house that fits everything on your want list, but at the same time there are some beautiful houses if you have the cash to spend.
3) "Rock Fever" and Travel Expenses
If I lived in Hawaii, I would want to be able to travel off the island much more than I would probably be able to. Conversely, I'm sure less people would visit than I would expect, mainly because the flights aren't always that cheap to get out there, especially from Minnesota.
Someone I know lived there while they were in the military, and one of the negatives is that the island you live on is only so big. There may be plenty to do the first few months or year, but you may get "rock fever" from being stuck on an island and not being able to drive for miles and miles like you could when you lived on the mainland. Another negative is that flights between the islands are not as cheap as one would think. In their words "I can see the island across the ocean, I'm not going to pay hundreds to fly somewhere that I can see!"
4) Limited Live Entertainment
Living in Minneapolis, there are constantly an endless number of entertainment options. You can almost guarantee your favorite band will be in town at least once every few years, if not more often. If you live in Hawaii it could be a long time before a band comes that you want to actually see. Further, if you are a sports fan there are no professional sports, and only the University of Hawaii to keep you entertained if you are looking for live action. If you are a big NFL fan like me you may be waking up before 6am on Sundays to see your favorite team play.
5) Limited Job Market
There are definitely job opportunities in Hawaii, but it's more limited than some other places. For example, if you are looking for accounting work you may be competing for a very limited number of positions, as opposed to a large metropolitan area where there are literally thousands of accounting jobs available. Another consideration is if you get laid off and are stuck competing for only a handful of job openings in your field.
7) Relocation Considerations
Relocating to Hawaii is no small undertaking – you can't just load up a U-Haul and drive to your new home. You have to pick and choose what is important to you and what is worth leaving behind. If you own a house, it would require selling or renting your current home, which may be more difficult if you can't get everything finalized before leaving for Hawaii.
8) Poisonous Toads
In Hawaii poisonous cane or "Bufo" toads inhabit the land. These toads are poisonous for dogs. As described by islandermom:
It's most common for dogs to become poisoned by Bufo Toads. In Hawaii up to 50 dogs a year die after being poisoned by Bufo Toads. When the dog mouths the toad it instinctively defends himself by releasing its venom from its parotoid glands. Often times the dog will bite down on the toad enabling poisonous venom to squirt directly down the dog's throat.
While 50 dogs isn't a huge number, I personally would be paranoid to bring my dog over there. At minimum I would want to be watching them at all times when they are outside.
____________
I'm big on comparing the pros and cons of various jobs, workplaces, personal finance strategies, etc. In a usual article, I would now list a few pros or at least give a write-up on all the positives of living in Hawaii.
But let's be honest: is it really necessary?
We all know Hawaii is beautiful, it has awesome weather year-round and some of the most amazing beaches and scenery in the entire world.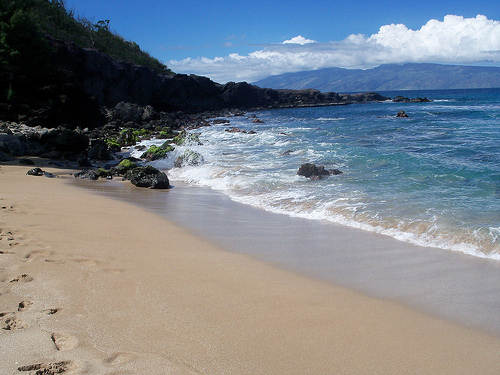 Photo by David Carlson
Have you ever thought about living in Hawaii? Would you ever consider moving there?