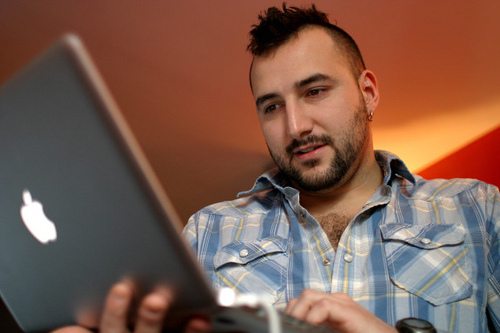 At the beginning of the year, lots of people try to make some changes in their lives, whether it's related to their health, career, or finances. Today I want to share ten things you can do at the beginning of this year to get started off right financially.
1) Track Your Expenses
I cannot stress enough how important it is to track your expenses. I did not start this until last Summer and I'm so happy that I did. There is pretty much no way to tell whether you are wasting money unless you know where it's going.
I track my expenses in an Excel spreadsheet. There are definitely some applications out there that are easier than an Excel spreadsheet, but I like the flexibility that Excel gives me. How you track your expenses is not as important as getting started; the sooner you start the sooner you can make a budget.
2) Track Your Debt
If you have no debt, congratulations! If you do have debt, consider actually calculating how much debt you are in. Whether it's student loans, a mortgage, a car loan, credit card debt, or a personal loan, figure out how much you have left to pay off. Put it in an Excel spreadsheet, along with the interest rates. If the rates are above four or five percent, consider paying more than the minimum each month so you lose less because of interest.
Having debt in a file that I can reference encourages me to pay it down faster. I also imagine it will feel good to see the debt slowly disappear as I make payments. Another benefit is it will provide motivation to avoid future debt.
3) Commit to one money-saving activity
Whether it's going to the library instead of buying books and DVDs, or couponing, consider picking one money-saving activity and really sticking with it. We started couponing last year and saved over $1,000 on groceries alone.
4) Set up automatic deposits to your retirement accounts
Setting up automatic deductions from your paycheck is a no-brainer when it comes to saving money for your retirement. I personally have a certain amount taken out of my paycheck and deposited into my 401k because it makes me not miss the money (since I never see it in my checking account) and it slowly builds up over time. If your company does not offer this, consider automatic deductions out of your checking account into an IRA.
5) Set up bills so they are on automatic payment
I like having my bills set up for automatic payments for a few reasons:
You take out the risk of forgetting to mail in a payment or go online and make a payment
It saves time
Your bills will be paid at approximately the same time each month, making your finances more predictable
Setting up your bills for auto-payment is sometimes easy, sometimes a little more time consuming – depends on who you are paying. I have done this with most of my monthly bills and it makes tracking expenses even easier.
6) Get a credit card that has cash back rewards
I wrote about the benefits of a cash back rewards credit card in my post why credit cards are good. If you are paying in cash or using a check card instead of a cash back rewards card, you are losing out on free money (assuming you pay off the balance in full each month). The Discover it card is a great choice for cash back rewards, and I have been enjoying Discover's cash back rewards for years now and will only use a different card if Discover is not accepted.
7) Manage your time better
Time is more valuable than money; once you lose time, you can't have it back. Managing your time effectively can be a big factor when it comes to your financial success. Prioritizing, planning, and consistently re-evaluating your time are all important.
8) Pursue side income
Assuming you already have a job, consider looking for a side income source. The first step is to figure out if you can make time for a side income. Next, brainstorm – here's five ideas to get you started.
9) Write down one big financial goal that will motivate you to action
Sometimes it takes a specific goal to motivate you to work at your personal finances. This could be paying down student loans, buying a first home (or a second home), or traveling. My personal "big" financial goal would be putting in new hardwood floors, new doors and trim, new windows, and new kitchen cabinets. Yes, it's a big goal (I could have just said "renovate our entire first floor"), but it's something that motivates me to continue to make more money.
10) Donate to one charity/nonprofit
If you don't already give back some of your income to a charity or nonprofit, consider starting this year. There's literally thousands of charities that are in need of donations. I have donations auto-deduct out of my paycheck, and my wife and I had a fun time picking which nonprofits we would donate to.
_____________
Whether you've done a few of these already or haven't done a single one, they are things you can do to actively get started on the right path for the new year.
Have you done any of these? Do you have anything you'd add to the list?
____________
Photo by Vadim Lavrusik