$1000 Cash Giveaway – Structured Settlement Edition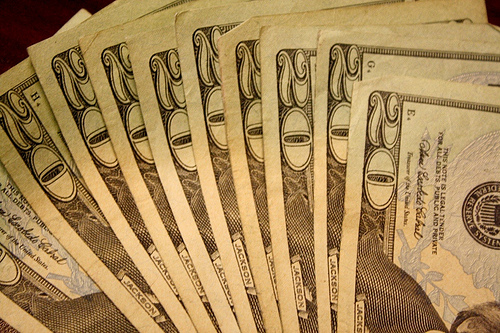 You read that post title right: we are giving away $1,000 cash! All you need to do is enter the giveaway via the rafflecopter at the bottom of the post and one lucky person will get $1,000 when the contest ends on January 31st.
The theme of this giveaway is structured settlements. A structured settlement is an agreement where damages are awarded because liability is found for a given reason. A structured settlement consists of payments over a given period of time, versus payments being given all at once. An example of a situation where a structured settlement would come about is when personal injury is caused by a product that someone purchased.
One of the nice things about structured settlements is that, like any other financial asset, it can be sold and transferred. While structured settlements provide consistent payments over a period of time, you can also sell the structured settlement and get a lump sum instead. A few reasons why a lump sum would be preferable are:
Need money for a large purchase such as a house down payment or new car
Pay off credit card debt
Pay off student loans
Invest for higher returns
Help children pay for college
Renovate your home
I could continue adding to the list, but I think you get the picture. There are lots of advantages to taking a lump sum payment. Structured settlement payments are similar to annuity payments, where you get payments over time, except that structured settlements come about from liability versus annuities where the individual makes a lump sum investment or a series of payments in return for periodic payments at a future date.
Now on to the $1k giveaway!
As I said at the beginning, entering the giveaway is easy. Just use the rafflecopter widget below.
Best of luck!
This giveaway was brought to you by StructuredSettlement-Quotes.com, America's #1 structured settlement and annuity marketplace.
a Rafflecopter giveaway
____________
Photo by MoneyBlogNewz