Many people make New Year's Resolutions related to their finances. One such resolution is to save more money. In the United States a lot of money is spent on entertainment. Whether it's tickets to shows/events, DVDs, or the latest tech gadget, you could literally spend thousands of dollars a month on things that will keep you entertained.
In reality there are tons of sources of free entertainment, you just have to know where to look.
1) Books Magazines, and Blogs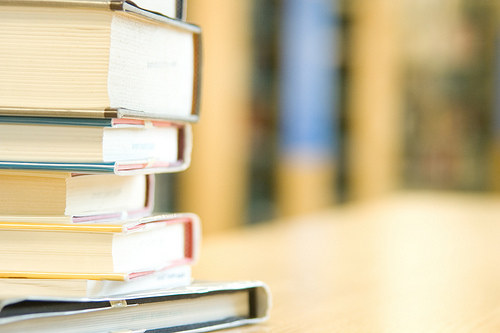 Photo by CCAC North Library
I'm amazed how people do not even consider going to the library for books but instead buy every book they plan on reading. My wife and I are both big readers and own many books, but throughout the past couple years have saved hundreds of dollars by using the library instead of purchasing books. They also have magazines, many of which do not become outdated. A workout described in Men's Health a month ago is just as valuable as it was when it was first published.
As a blogger, I read thousands of blog posts each month. While I do pay for a subscription to the Wall Street Journal, there is a ton of content online that is absolutely free of charge. You could spend hours a day simply consuming free content on the web.
2) DVDs, TV Shows, and Videos
I again am surprised at how few people realize that you can check out DVDs at the library. My wife and I request DVDs online and get alerts when they are ready for us to pick up. It's all free of charge and there are way more DVDs available than we could possibly ever have time to watch.
Besides the library, there are many TV shows that have the most recent episodes online, free of charge. Recently I watched a few episodes of the show 'Revolution' online at no cost. I also have watched Dilbert episodes on Crackle completely free of charge. When all else fails, there is millions of hours of videos on Youtube that you can watch when you are bored.
3) Public Parks and Beaches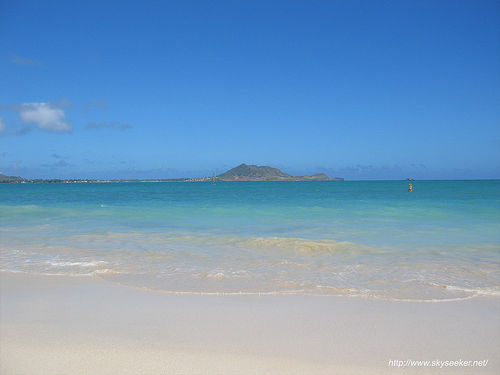 Photo by skyseeker
When I went to Hawaii a couple years back one of the things that was really nice was the fact that all the beaches are public. The beaches were beautiful and you could easily spend all day soaking up rays and relaxing, all for no cost. While the public beaches and parks in your part of the world may not be as amazing as Hawaii, there are definitely plenty of things you can do at the park for little or no cost. In the summer my wife and I enjoy going to beaches to relax as well as running through parks. Once we have a dog we will take advantage of some of the free dog parks in our city.
4) Music
There really isn't much reason to pay for music these days, unless it is a concert or a song that you listen to all the time. I wrote about Spotify in the past and I think it's the best source of free/discounted music. There is also services like Grooveshark or Pandora that offer free streaming music. While musician's may not be amused about the direction that the music industry is headed, the truth is that music has become very accessible and people simply are not willing to pay for it like they used to.
5) Museums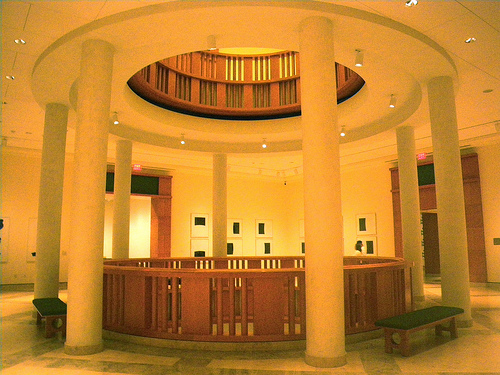 Photo by PunkToad
Many museums charge for admission, but there are also many museums that are free. My wife and I went to the Minneapolis Institute of Art recently where there is a ton of incredible pieces. Cost of admission was a small fee to use the parking ramp, but it could have been totally free if we had found on-street parking. Other museums that do charge money will have certain hours during the week where there is free admission, such as Tuesday nights at the Minnesota History Center. If you do your homework and plan ahead, there are likely a number of opportunities to visit museums in your area for no cost at all.
____________
While there may be some costs associated with the above activities, they are essentially free. There are so many books that I want to read that I could easily spend most of my time reading them for free from the library. I do think that some things are worth paying for, such as a concert from my favorite band or a book that I want to be able to share with others. Overall, though, I think that saving money on entertainment is a great idea if you are trying to cut your expenses.
____________