Get Financially Fit in the New Year – $100 Giveaway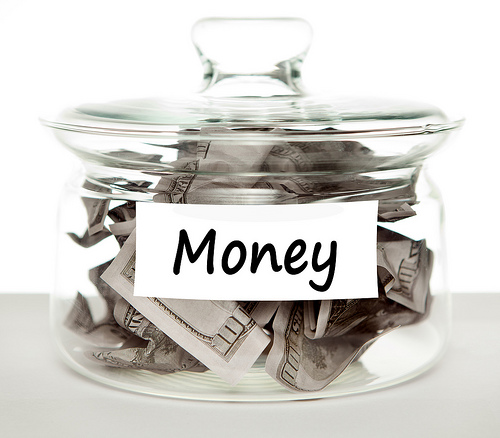 Happy New Year everyone! Today we are kicking off the New Year right with a $100 giveaway.
The theme of this giveaway is Finances in the New Year. As I mentioned in some of my posts the past few days one of the best things about the New Year is that you can give yourself a fresh start. It is largely a symbolic new beginning, but it is still a time that can be used to reflect on what you want to accomplish in the New Year.
As far as finances go for me personally, I am going to focus on making more money in the New Year and in turn buffer my savings so that I have more safeguards in place in case of unexpected expenses. Last year I had an unexpected surgery which cost me "only" $3,300 in medical bills.
I did not expect to have this major expense, but thankfully I had started to put money away in my HSA account, which helped me pay down the bills without too much effect on my finances. This was kind of an eye-opener for me, since medical issues could happen at any time and I should be ready to at least pay the out of pocket max each year. There are certainly other unexpected expenses that could arise: auto, home, etc. Because of this, I hope you will also make an effort to build up more savings this year, even if it means working more to get additional income coming.
Let me know in the comments what your financial goals are in the New Year. Do you want to make more? Save more? Track your spending closer? Work on developing new skills that will help you in your career?
What better way to start the New Year than to win some cash? To enter the giveaway use the rafflecopter widget below. The prize is $100 cash through Paypal or Amazon gift card (winner's choice). Best of luck!
a Rafflecopter giveaway
____________
Photo by Tax Credits

Do you own/run/work for a personal finance/money blog? Consider joining in future giveaways – no cost involved! Details here