5 Tips To Help You Save Money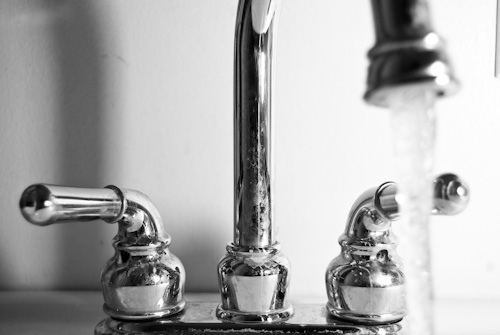 The following is a guest post. If you are interested in guest posting please contact us for details.
When you seek to design a sound personal finance strategy, one of the main focuses will naturally be saving money. Generally, it is difficult to raise income simply through careful planning, as your job likely has a set income that you rely upon. For that reason, the easiest way to maximize your assets is not to figure out ways to raise your income, but rather to consider how best to protect it. With that in mind, here are five money saving tips to consider in your personal finance strategy.
1) Track Your Spending
This is something that a lot of people do while at school or travelling, and there is no reason not to keep it up during your regular life. If you keep a book in which you note all of your expenses, you will have a far clearer idea of how much money you spend on a weekly basis. This can help you to identify appropriate places to cut back if necessary (perhaps that morning coffee run!) and can help you keep a closer eye on your finances.
2) Conserve Water & Electricity
Most of us are guilty of wasting at least some amount of water and electricity. Small things like leaving lights on in unoccupied rooms, keeping the water running while brushing teeth, taking long showers, or leaving the television on when we aren't paying attention are all wasteful practices. Not only do they waste resources, but they also add up to contribute to high water and electricity bills! You may be shocked at how much money you save if you make an effort to conserve water and electricity.
3) Avoid High-Risk Investments
If you have a habit of investing money, try to steer clear of high-risk investments seeking high returns, and focus instead on smaller, more stable opportunities. For example, you may want to consider doing some research at bullionvault.com, where you can buy and sell gold. Trading precious metals doesn't yield quick or high returns, but it can stabilize your finances and make you a bit of money at a time without a large risk factor.
4) Shop Online
If you have not started doing the majority of your shopping online, you are likely missing out on significant savings. While there are shipping prices to consider, the simple fact is that most products and services available online can be found cheaper than if you shop in person. Additionally, you can gain access to coupon codes, deals and promotions online that you may not find in person.
5) Track Memberships
Finally, be sure to keep track of your memberships and subscriptions to stores and services. These can add up over time, and they can also automatically renew when you don't want them to. Some memberships and subscriptions are convenient or even necessary, but it is important to remember everywhere you've signed up for one, so that you can check in and make sure you aren't being charged for things you aren't using.
Editors Note: Tracking memberships is very important! I have a friend who did not realize they were being charged a monthly fee for some coupon club membership that they did not even remember signing up for. Neither him or his wife caught this until they had lost a few hundred dollars, and there isn't much they can do to get their money back. One solution for this is to track your spending very closely and making sure that every charge makes sense.
What strategies do you use to save money?
____________
Photo by Tulane Public Relations