Online Strategies for Holiday Shopping Bargains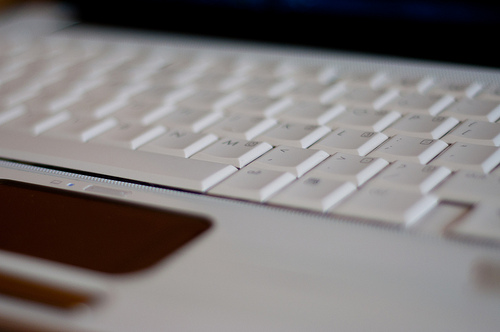 The following is a guest post. If you are interested in guest posting, please contact us for details.
Let's get this out of the way right now; I don't like to pay full price for anything, especially when shopping online. Based on data we have accumulated at Rather-Be-Shopping.com, 80% of online retailers are going to offer at least one coupon code to help you save money on your online Holiday shopping this year. But what do you do if you have looked under every rock and still can't find a coupon? Or what happens if you get your order but it's the wrong size, or not what you thought it was going to be? Here are four under-the-radar online strategies to ensure you save the most money this Holiday season and beyond.
Live Customer Service Chat
If you are shopping online at a particular retailer and you can't find a coupon and they don't seem to have any current promotions going on, ask for a coupon code via 'live chat'. The majority of popular online retailers have a 'live chat' feature on their site that allows you to communicate with a customer service rep. Be polite and say, "I'd love to wrap up my purchase today but I was hoping you had a coupon code I could add to my shopping cart?" I think you'll be blown away with just how many reps have a coupon code at their disposal just waiting for you to ask for it.
Free 2-Day Shipping
When it comes to shipping charges, the first and most obvious strategy is to look for a free shipping coupon before finalizing your purchase. If you still can't find a coupon, check out a service called ShopRunner.com. They are an online business that networks with hundreds of popular retailers to offer consumers free 2-day shipping on all purchases. The best part is they offer a free 30 day trial. If you plan on doing a lot of online Holiday shopping in the next week, be sure to sign-up for the free trial, use the service like crazy, and then cancel come January.
Return Policies
Nothing worse than being hit by a return fee for an item that doesn't fit or isn't what you thought it was. Always be aware of the return policy before you place your order so there won't be any surprises. Often times a retailer will offer free shipping both ways but will subtract the cost of return shipping from your refund amount. Be careful. Your best bet is shop at online retailers that also have a brick and mortar location in your area. That way you can avoid the return fee and return the item to the store directly. TIP: Did you know that if you shop at Lands' End.com you can return items to your local Sears store? Back in 2002, Sears bought Lands' End and now sells the Lands' End clothing line in most of their retail locations.
Abandon Your Virtual Shopping Cart
Similar to the 'Live Chat' tip, if you're shopping online at a particular retailer and can't find a coupon code, try abandoning your virtual shopping cart or basket. First create your account, add items to your cart like you normally would, then right before you finalize your purchase close your browser window. Many retailers will send you a coupon code via email to entice you to return and finish your online purchase. This strategy is definitely worth a shot. You have nothing to lose and potential money to save.
I am all about having as many money saving strategies and tools in your arsenal as possible. Whether you are shopping for Holiday gifts or shopping throughout the year these strategies will help you save money. So make sure you add these to your money saving tool belt as you never know when they might come in handy.
Kyle James owns and operates a website called Rather-Be-Shopping.com which specializes in online coupons and coupon alerts to over 800 retailers. He also has a blog, where he writes about frugal living, creative ways to save money, and the adventures of raising three active kids.
Editors Note: These are some great strategies for not only saving money during the Holiday season, but any time throughout the year. I never knew how widely available online coupon codes were and I'm looking forward to taking advantage of some of these strategies!
____________
Photo by John Liu