After initially moving into our house, we have had to do a lot of the necessary cosmetic fixes: clean, new blinds, new paint, work on the yard, etc. But when I look at our house and the things we can do to it, my mind immediately goes to some of the more expensive things. I'm sure this rarely happens to other people when they first buy a home ;)
Today I decided to have a little fun and share seven things I would do asap if I had the money!
1) Hardwood floors
I definitely would love to replace all the carpet in our house with some nice hardwood floors. Absolutely love the dark hardwood floors.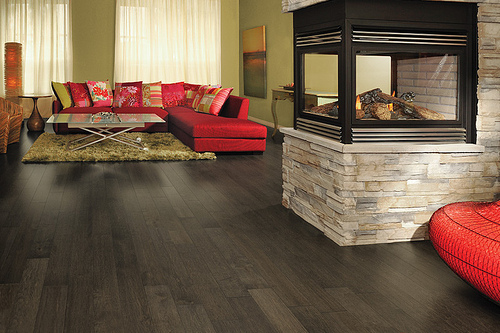 Photo by Mirage floors
2) Kitchen Remodel
Everyone loves a renovated kitchen, and I'm no different! While we have newer appliances, the cabinets are older. We will probably just sand and stain the ones we have now, I would love to do a full remodel down the road.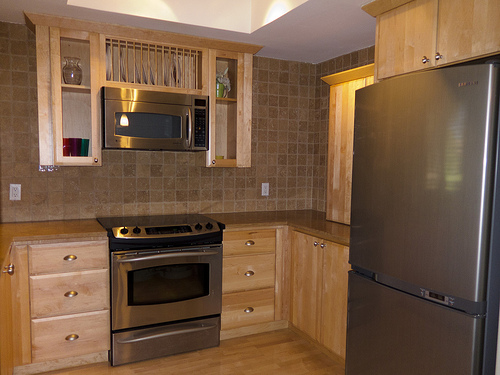 Photo by Dru Bloomfield
3) Privacy Fence
Growing up, my parent's yard had little privacy, and it bugged me. A privacy fence is definitely at the top of my list of "wants."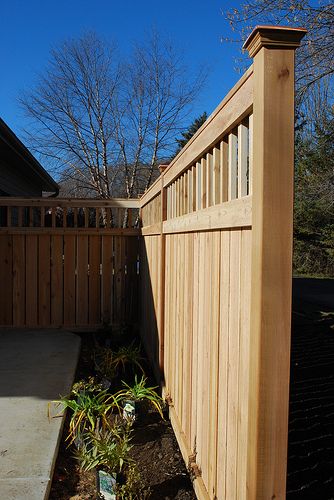 Photo by Field Outdoor Spaces
4) Piano (for the wife)
My wife has wanted a piano for years now, and I would absolutely love it if we got one so that she can play. I never learned how to play piano, but she would definitely enjoy it enough for the both of us.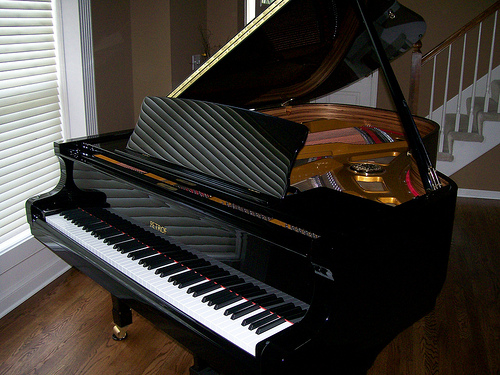 Photo by oldpianomusic
5) New Windows
I often hear how great an investment new windows are for keeping down your energy bill. I would like to invest in them sometime, but I know they can be pricey.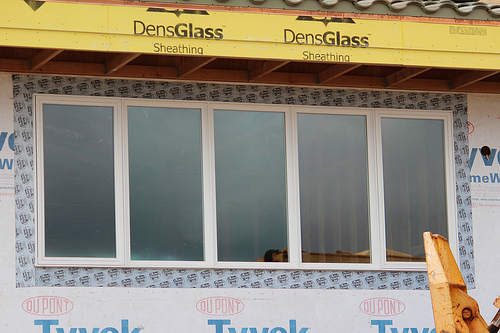 Photo by ArmchairBuilder.com
6) Fireplace(s)
We currently have no fireplaces, which is great for insurance but not so great for coziness factor. There's nothing better than having a fire going on a cold winter night.
Photo by lindsay.dee.bunny
7) Hot Tub!
While this is somewhat of a joke because there are many other more "responsible" expenditures that we can make with the house, there is no denying that having a hot tub would be awesome!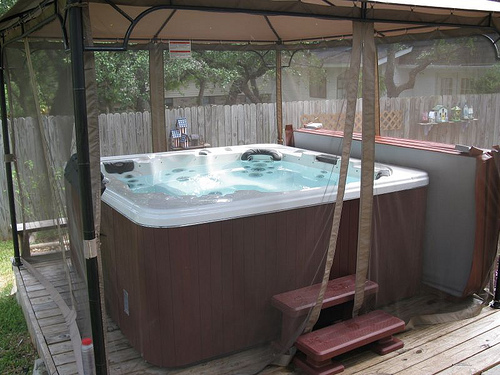 Photo by Dave Stone
Well that's my list of upgrades I would like to have for my house, now I have to ask: what are yours?
If you could do any renovation/upgrade/addition to your home, what would you do? Even better, what are 7 things you want for your house? If you don't own a house, what do you want in your dream home?