If you have a house like mine that does not have maintenance-free gutters, you probably know what a pain it is to deal with all the leaves and crap that fall in your gutters each Fall. For many the process goes like this: set up the ladder, climb it, clean the gutters, out, climb down, move the ladder over a couple feet, and repeat. Thankfully there is an alternative: cleaning your gutters without leaving the ground.
It's actually not that difficult to clean your gutters without using a ladder. All you need is a tool that can reach the gutters from the ground and pull the leaves and other debris out. I recently bought these tools to try out cleaning my gutters without a ladder and they worked well. All I had to do was attach a Gutter Paddle to an extendable pole, and then reach up to the gutters and start pulling leaves down. Below are a few pics I took a couple days ago while trying out the tools.
First, the Unger Gutter Paddle: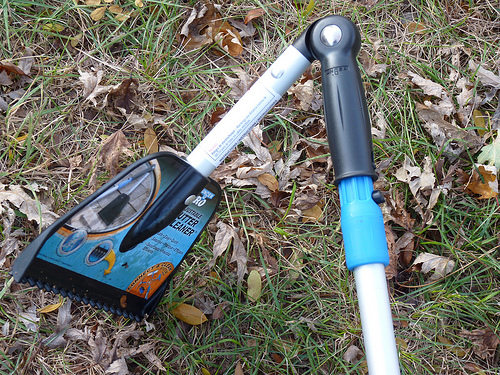 Next, the Unger 8 ft. – 16 ft. Telescopic Pole. The Gutter Paddle attaches to the adjustable pole: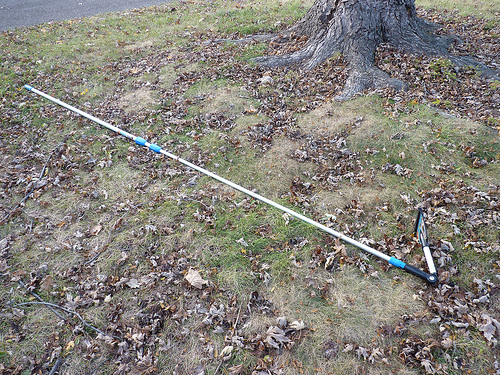 Again, all you need to do is attach the Paddle to the extendable pole, reach up to your gutters (up to 16 feet off the ground), and start pulling the leaves out. It's pretty easy to do.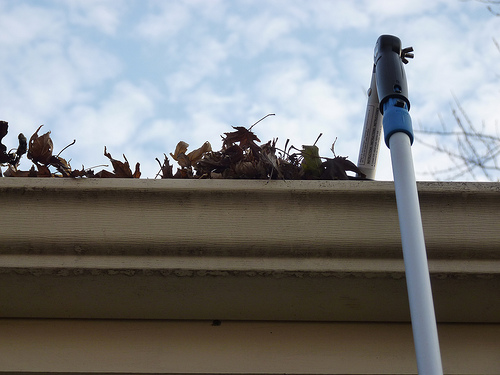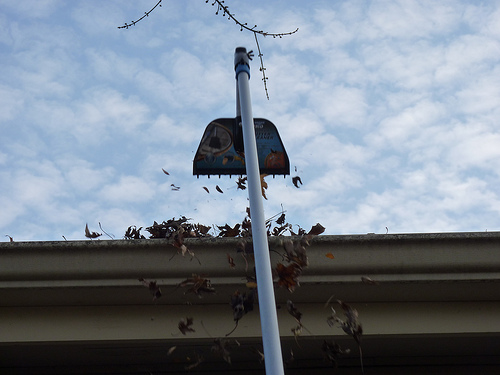 The end result (after only 5 minutes or so of work):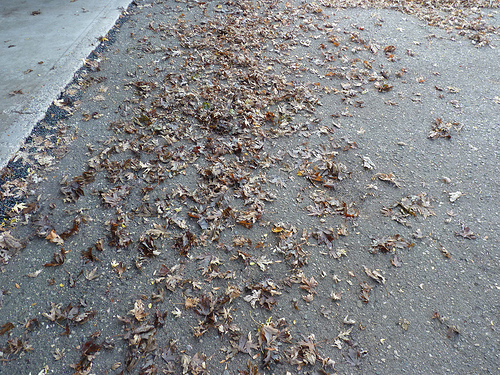 For approximately $45, I think these tools are definitely worth it. I definitely have to give my Dad a shout-out for giving me the idea. Saved me some time and money since I didn't have to pay someone to do the work for me. I hope it saves you some time and money as well.
Both tools are available from Home Depot: The Unger Gutter Paddle and the Unger 8 ft. – 16 ft. Telescopic Pole.
Feel free to ask questions in the comments section if you have any.