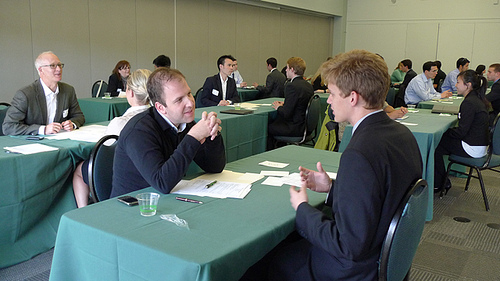 As one of my coworkers said recently, layoffs and downsizing of departments are becoming the norm. In light of a new economic climate, companies are trying to reshuffle responsibilities, adjust strategies, and cut costs. Unfortunately for employees, cutting costs usually hits employees. Sometimes it happens in the form of a hiring freeze or not filling jobs once someone leaves their current position, but sometimes it comes in the form of layoffs.
Everyone reacts differently to job loss. For many it can be unexpected and catastrophic; others see it coming far in advance and are not quite as shocked when they get let go. Regardless, there are some proactive actions that can be taken when faced with job loss:
1) Update Your Resume
Updating your resume is a no-brainer. This is something that you ideally would be doing every few months even if you are employed. There is a ton of free information available online about resumes, as well as at your local library. Once you are done with your resume, the best thing you can do is have multiple people review it. Different people will have different suggestions for you.
2) Leverage Your Network
Having a connection at a company can really help you get your foot in the door. I have countless stories where people got their current job through a referral or through word-of-mouth. Don't underestimate anyone in your network; you don't know who they might know or where the people they know work.
Make sure to contact the people you plan to use as a reference. Make sure they are comfortable being a reference. The last thing you need is a reluctant reference who is not willing to go to bat for you. One supervisor I know gets calls all the time from someone who put him down as a manager, even though the individual never reported to him. Needless to say, she probably isn't getting any jobs where she puts that supervisor as a reference.
3) Figure out what jobs you want
One trend I have noticed is college students nearing graduation or even graduating without an idea of the kinds of jobs they want. If you don't know what you are looking for, how will you ever find it? No one is going to show up out of nowhere with a job offer.
The same can be said of those who are recently laid off. Write down your ideal job, then write down other jobs that are closely related that you would consider as well. When someone is searching for a job but is unable to tell me what they are looking for, I can't help them out. If you narrowly define the job you want, you will be much more likely to get help from your network and won't waste time applying to positions that you have no interest in taking.
4) Figure out what companies you want to work for
Another approach is to write down the companies you want to work for. Do you want to work for a small company, or a large corporation? Do you want to work in a specific industry? Do you want to switch from the private sector to a nonprofit? Listing the companies you want to work for will save you time when applying, as well as force you to have a much more targeted and focused job search.
There is value in putting a lot of time and energy in pursuing a specific company rather than randomly blasting fifty resumes a day to any company with a job posting.
5) Don't Panic – Plan
I know, easy for me to say, but don't panic. Make a plan of action and remind yourself that you have a lot to offer. Treat your job search like a full-time job, and make a to-do list each day. Like most things in life, the more you put into the search the more likely you are to get something out of it – in this case, a job.
__________
Losing a job is never an enjoyable experience, but one thing to keep in mind is that there are things that can be done to help make the transition period a little less painful.
Is there anything else you would recommend people do when they lose a job? What would you do – or what have you done – when facing a layoff?
____________
Photo by bpsusf