At the time of this writing, I have 54,228 Twitter followers. From time-to-time people have asked me how I have gained so many followers. In all honesty, gaining twitter followers is not that difficult. If you have enough time you can get as many followers as you want.
This is how it works: You follow ~1,000 people, and within a few days a few hundred follow you back. Over a (long) period of time, you will get however many followers you want. It's really just a matter of time and effort.
Here are the steps:
1) Find an account with similar interests as you. Ideally they would have 1,000+ followers.

2) Go to Tweepi.com and log in.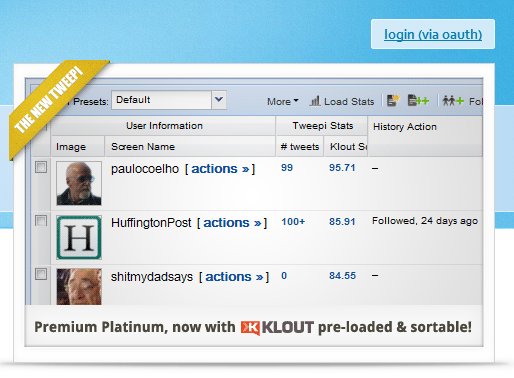 3) At the top, go to 'Follow Tweeps' -> '@user's followers

4) Type in the Twitter Account you found in step 1 and hit 'Start Following'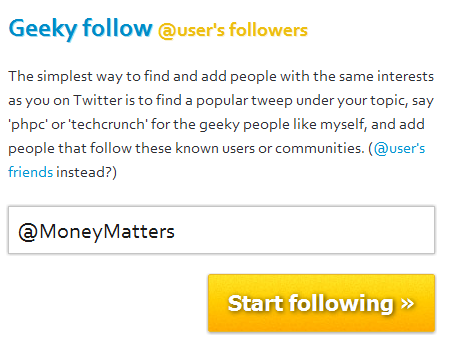 5) This will bring up a list of followers. Filter by last tweet.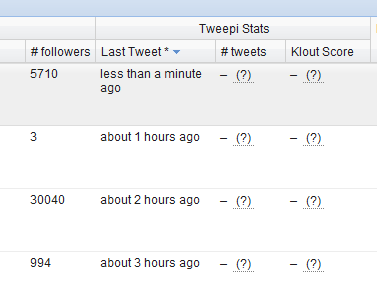 6) Select all the accounts that have tweeted within the past day and then hit follow.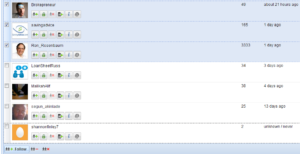 7) Wait a day (or however long you want – you can follow approximately 1,000 people a day before Twitter stops you) and then in Tweepi go to 'Manage Twitter' -> 'Flush the unfollowers.' Unfollow everyone that Tweepi shows as not following you back.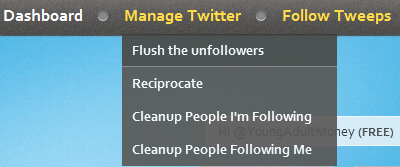 Notes:
You will hit a ceiling once you are following 2,000 people. Twitter will not allow you to follow more than 2,000 people until you have 2,000 people following you back. Once you pass this ceiling, you can follow as many people as you want, regardless of how many people are following you back.
Twitter isn't all about followers. The real value in twitter is interactions. An account can have 200,000 followers, but if no one is reading their tweets, the account is worthless.
If you are going to have lots of followers, you better have lots of tweets to go with it. Nothing looks more spammy than a Twitter account with 40,000 followers and 350 tweets.
Make use of lists. I haven't looked at my main Twitter feed in years. I have various lists that I use to organize accounts that I want to read.
One of the main benefits of having a Twitter account with lots of followers is the ability to get paid for sponsored tweets. The money in sponsored tweets isn't huge, though, and should not be your primary reason for building up a Twitter account. The primary purpose should be to meet new people, share ideas, and to have an online presence.
Follow @YoungAdultMoney or my personal account @DavidCarlson1