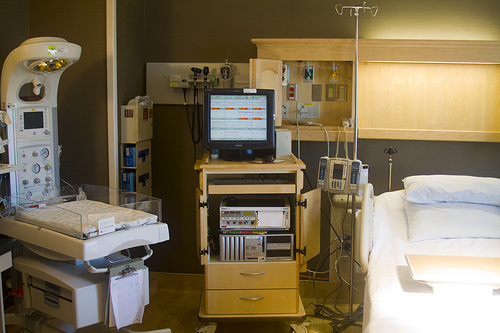 Yesterday I wrote a post about the cost of sinus surgery. Unfortunately, after making a few calls to confirm things, the costs are much higher than I first thought.
Originally I thought the entire procedure would cost between $2,000 and $3,000. That's because the original quote I got was only the physician's fees. Isn't that scary? That's just one piece of the pie. There's quite a few other pieces…
Here's a breakout of the costs:
Physician's Fee: $3,000
Anesthesia Fee: $1,700
Facility Fee: ?
Septoplasty: $7,000
Endoscopic Sinus Surgery: $7,000 (Range of $5,500 to $8,500)
The total cost before insurance is approximately $18,700.
As you could expect, I was a bit shocked to find out that the price tag was this high. While the $2,000 – $3,000 quote originally given to me by someone at the doctor's office should have raised red flags, I have not had to have surgery (besides wisdom teeth extraction) since I was six years old so I have never looked into the costs that go into a surgery or what an expected cost would be.
Does anything change for me?
This changes nothing for me. I verified that my out of pocket maximum for 2012 is $3,300. Since my deductible with my HSA is $2,400, I will definitely hit the out of pocket max.
Because it takes so many appointments to get to the point where you are actually approved for surgery, I have already had a decent amount of medical expenses. While $3,300 in medical costs within a year is nothing to sneeze at (no pun intended), it's a heck of a lot cheaper than paying close to $20,000 for surgery.
I'm no mind reader, but I'm pretty sure there is one question that some people are thinking right about now…
What if you don't have insurance?
The whole reason President Obama proposed Health Care Reform was because of the affordability issue. There is no lack of quality health care in the United States. What we do lack is affordable health care. In any other product or service market it would be obvious that if you pay more for something you expect a higher quality. Health care is a much different market because it deals with life and death – things that are worth more to most people than any dollar value.
If you do not have health insurance but have had chronic sinus infections and you are either convinced you will eventually need a septoplasty and/or endoscopic sinus surgery, do whatever you can to put it off until you have health insurance (Disclaimer: I am not a health professional and this is simply my opinion. Seek out advice from a health professional before doing/not doing anything about your medical condition).
Starting in January 2014, there will be insurance exchanges set up that guarantee you health insurance. This insurance will 1) be affordable and 2) cover pre-existing conditions. While some states are resisting the exchanges, it is essentially a done deal. You will be able to get this insurance, and you will be able to get your medical conditions treated (even if they are pre-existing).
So today I stand corrected and I apologize for making it seem like sinus surgery was cheaper than it really is. After learning the true costs, I would be interested to hear of ANY surgery that costs less than $3,000.
____________
Photo by U.S. Army Corps of Engineers Norfolk District